PRE-SCHOOL CLASSES
Matrix Early Development, Pre-School Program
Welcome! Our Early Development Baby, Toddler, and Pre-School program is offered to children girls/boys ages: 0 to 5 yrs old.
We love these classes. What a great way to introduce children to all the many wonders of learning through creativity and imagination, within top of the line clean environment. We treat our future star gymnasts like little ducklings. Creating an environment that the child feels confident, secure and watched over to explore learn and grow. Our Pre-School age gymnasts will have a blast learning about balance, body control, coordination skills and positive exercises. With the help of their coach your child will take part in physical challenges, plus learn about following directions and listening skills. Here at Matrix we are creating an experience where the child is excited about new challenges and not afraid to make mistakes, as that is a part of the learning process of life.
Your child will be introduced to gymnastics through all the Olympic apparatus (vaults, bars, beams, floor), circuit stations and FUN obstacle courses, parachutes, loose foam cube pits, in-closed netted trampolines, spotting belts, Pre School equipment and much more. We take great pride in our facility, our equipment, and the learning process of our "little ducklings". Our instructors are the absolute best and monitor your child's progress through our standard skill evaluation mobility charts.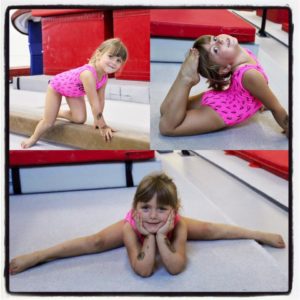 Early Development: Super Hero /Pre-School Classes offered at Matrix:
Baby Bouncers/Mom Pop and Me – (0– 18 Months old)
Tiny Twisters /Mom Pop and Me – (18 months-3 yrs old)
Matrix Mini's – (3-4 yrs old)
Cartwheeling Cutie's/ Lil Super Hero's class – (4-5 yrs old)
These classes are 30-50 minutes in length and range from $89-$106 a month. Baby Bouncer class is Free with membership.
Call 818.998.6879 for more information.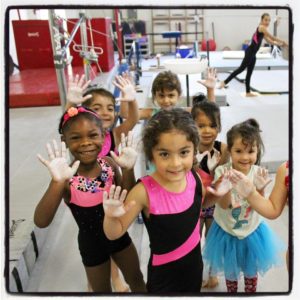 Early Development Competition programs