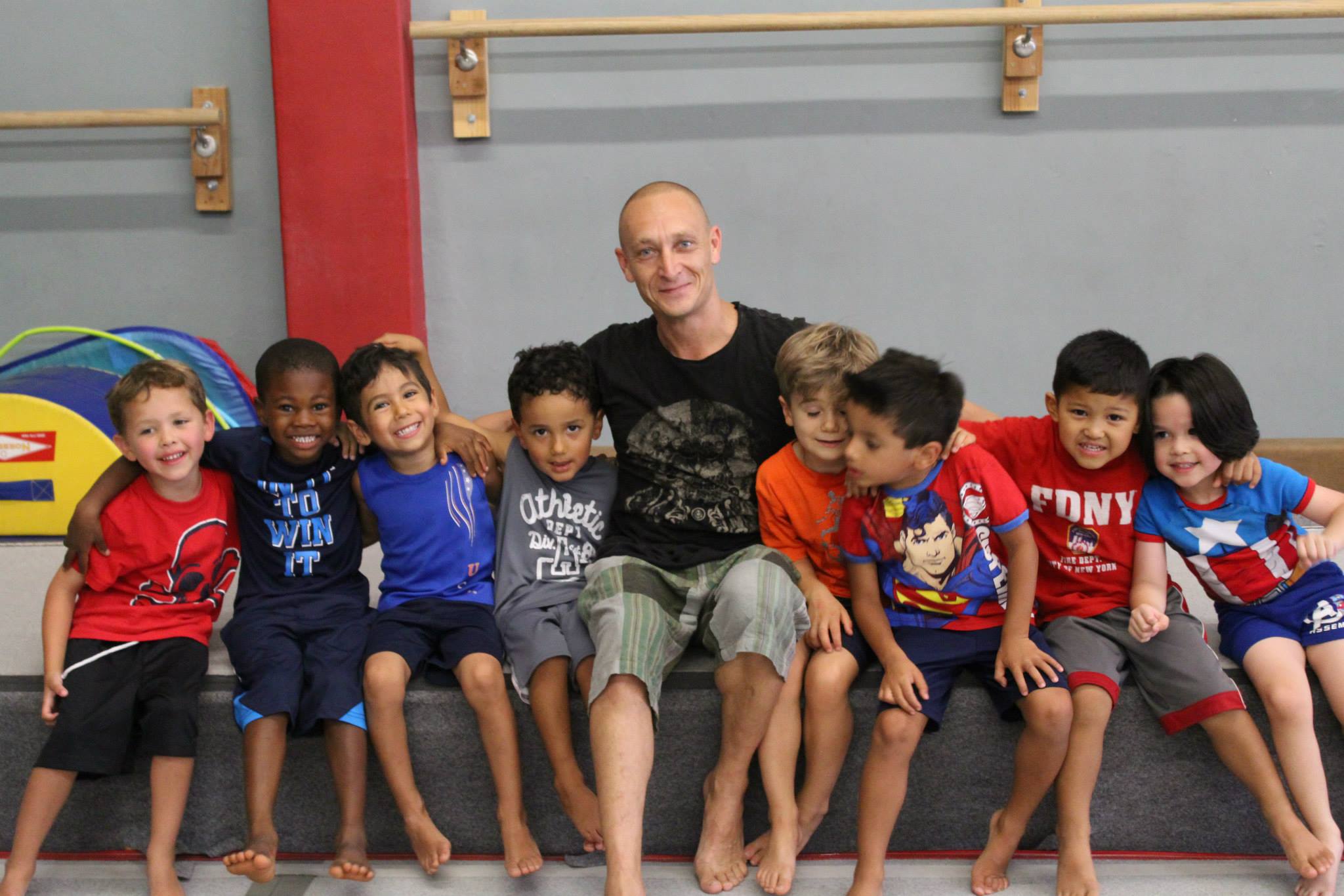 Member USAG from 2001 – Present
Safety Certified.
Clean Live Scan.
CPR Certified.
Recreational Teacher Certification.
Candidate for Judges Board, Local & International.
Sergei was born and raised in Moscow, Russia, where he attended the prestigious Sports Training Academy and was a part of the Men's National Gymnastics Youth Team. He is currently the Head Coach of our Matrix Boys Team. In his free time Sergei enjoys spending time with his wife and two children, he also enjoys listening to jazz and going to the theater.
His passion for the sport led him to several high profile performances including the International Festival of Monte Carlo and Madison Square Garden, as a high flyer for The Kabanov, a glass aerial platform act.
His appreciation for gymnastics inspired him to begin coaching, developing aspiring gymnasts into State, Regional, and National Champions.
Gymnastics & Fitness Consultant
Clinics: Group Event Training for Competition Preparation
Core Fitness Training for Elite Gymnasts, Dancers, Cheerleaders focus on strength & flexibility
Specialized element coaching: Tumble Expert, Trampoline, Fast Track
Aerial Circus Coaching
Sprial Sculpt: Customized fitness program for adult amateur fitness enthusiasts

KEY ACCOMPLISHMENTS: Annually; 2008 – 2014
USAG State and Regional Qualifiers
State Champions, All Around and Individual Events
Regional Champions, All Around and Individual Events
Every year produced a member chosen for All Star Team, California